Welcome To
KGR Rigs
We Manufacture best quality & customized rigs according to the international standards under the supervision of technically qualified engineers.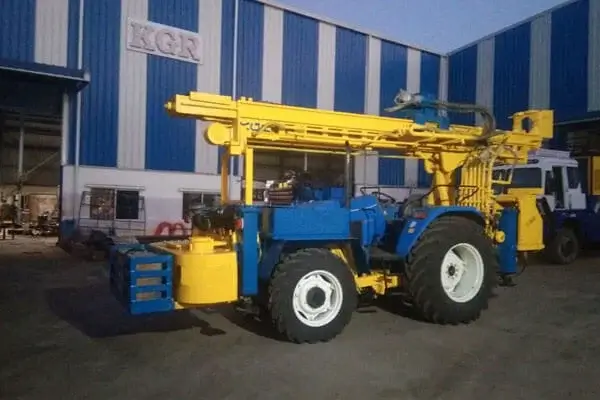 What We Offer
DTH Waterwell Drilling Rigs
Rotary Waterwell Drilling Rigs
Blast Hole Drilling Rigs
Core Drilling Rigs
Piling Rigs
Pole Hole Drilling Rigs
DTH Hammers, T.C Button Bits
Friction Welded & Induction Hardened Drill Pipes
Cluster HaCore Drilling Rigsmmers
Udex Bits
Tricone Rock Roller Bits
Top Hammer Bits (R Series & T Series)
OUR
Infrastructure
KGR Rigs is ISO 9001:2008 manufacturers of DTH hammers Button Bits and Drill Pipes with Friction Welding & Induction Hardening under the brand name of KGR. Reliability, tested technology and proven quality for down the hole operations like Mining, Water well drilling and other civil Engineering Applications. KGR is the symbol of speed and durability which gives the advantage of unlimited hole depths. KGR Hammers are manufactured in valve and valueless designs to minimize energy Consumption and maintenance for easy and convenient for disassembly and reassembly operations
Plastics packaging products manufacturer
The company has its Established in house manufacturing facilities with own forging industry, Friction Welding Drill Rod Company, CNC equipped Workshop and Sealed Quench Heat treatment Plant. The company is dedicated to provide its customers with leading edge solutions in Rock drilling tool technology. KGR products are subjected to most rigorous quality tests conducted on site in the hands of technically qualified engineers/technicians.